Director, Kermit Crawford, Ph.D.
He is a licensed psychologist and designated forensic psychologist. He is Director of the Center for Multicultural Mental Health and the Center for Multicultural Training in Psychology. His expertise is in mental health, disaster behavioral health and cross-culturally adaptable mental health service delivery, education and training, and organizational development. He is Principal Investigator on several grants and has several publications in refereed journals. In addition to his earned doctorate from Boston College, Dr. Crawford is recipient of an honorary doctoral degree of humane letters from the Massachusetts School of Professional Psychology. He is recipient of the 2012 Excellence in Diversity Training Award from APPIC and recipient of the 2012 APA- Minority Fellowship Program's James Jones Lifetime Achievement Award. He has delivered feature presentations to the Congressional Black and Latino Caucuses, National Mental Health Association, American Psychological Association, Substance Abuse and Mental Health Services Administrations among others. He has trained, conducted evaluations and consulted with behavioral health systems across the nation. Dr. Crawford is psychologist with the New England Patriots of the National Football League.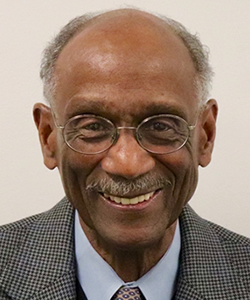 Core Faculty, Ferdinand Jones, Ph.D.
Ferdinand received his doctorate degree in Psychology from the University of Vienna. He is Professor Emeritus of Psychology at Brown University in the Department of Cognitive, Linguistic & Psychological Sciences. He has been visiting scholar at several colleges and universities both in the United States and abroad. He is co-editor, with his brother Arthur C. Jones, of a volume of essays entitled, The Triumph of the Soul: Cultural and Psychological Aspects of African-American Music. He is a past president of the American Orthopsychiatric Association. Dr. Jones has a distinguished career in academic and clinical Psychology. In addition to his academic role Dr. Jones served as Director of the Psychological Services at Brown University, he has served on many boards and committees. In addition to his recent book, he has numerous articles published in noted journals. Dr. Jones is of African-American descent.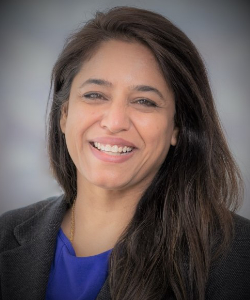 Primary Supervisor / Core Faculty, Shamaila Khan, Ph.D.
Shamaila has a psychodynamic background and an interest in postcolonial theory. Her specialty training is in Trauma: Individual trauma, group/community based trauma, disaster related trauma, immigration and postcolonial trauma. Her additional interests are in multicultural clinical practice and multivariate aspects of identity development and she has presented on these topics at varying national and international conferences. Dr. Khan received her Clinical Psychology doctorate from Adelphi University in NY. She was the Director of the Haiti SERG Program and then the Clinical Director of the Resilience Training Program at BMC. She is currently the Director of Behavioral Health Services and Resiliency at the Massachusetts Resiliency Center, serving the victims/survivors of the Boston Marathon Bombings. She is an active member of the Multicultural Committee and Early Career Psychologists Committee of the APA Division of Psychoanalysis (39). She is also a member of the Professional Issues Committee of APA Division 39. She is also a member for the Pakistani Psychological Association, and on the Committee for the American Muslim Health Professionals. She additionally serves on the Disaster Behavioral Health Advisory Committee of the Massachusetts DMH. She is of Pakistani American descent and as a Muslim raised on three different continents; she is conversant in seven languages.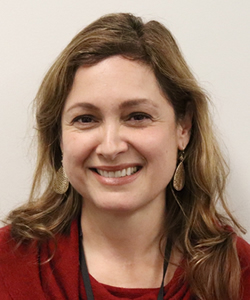 Primary Supervisor / Core Faculty, Sandra Mattar, Psy.D.
Sandra is a graduate of the William James College (formerly MSPP), and the Universidad Católica Andres Bello (Venezuela). She is a licensed psychologist with more than 20 years of clinical and teaching experience combined. She has done field research around war trauma in Lebanon. Dr. Mattar was Associate Dean of the Kalmanovitz School of Education and Associate Professor in the Graduate Counseling Program at Saint Mary's College of California. She was also a professor in the PsyD program at JFK University. Dr. Mattar has served as a Council Representative for Division 56 (Trauma Psychology) of the American Psychological Association (APA), and is currently the chair of the Committee on Ethnic Minority Affairs of APA. Dr. Mattar's research interests are on the intersection of psychological trauma and culture; immigration; mental health disparities; multicultural and international psychology; cultural considerations in disaster mental health; culturally-sensitive education and training and multicultural awareness. She is currently an Associate Editor for the Journal of Psychological Trauma. Dr. Mattar is bilingual in English and Spanish and speaks conversational Arabic and French.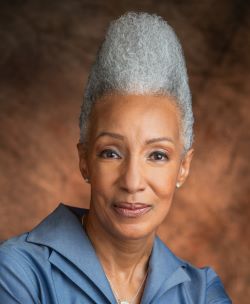 Primary Supervisor / Core Faculty, Olivia Moorehead-Slaughter, Ph.D.
Olivia is a licensed Psychologist with specialization in Child Psychology. She received her doctorate from University of Denver. She is former Chairperson of the American Psychological Association Ethics Committee and of the Massachusetts Board of Registration for Psychologists. She chaired the APA Presidential Task Force on Psychological Ethics and National Security (2005), and is former chair of the Board for the Advancement of Psychology in the Public Interest. Dr. Moorehead-Slaughter has consulted with a number of federal, state and local agencies. She has managed several behavioral health programs. Dr. Moorehead-Slaughter is Psychologist at The Park School (pre-kindergarten through ninth grade independent school) in Brookline, Massachusetts. She is a Psychologist for the National Football League. Dr. Moorehead-Slaughter is of African-American descent.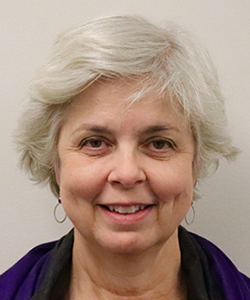 Primary Supervisor / Core Faculty, Martha Vibbert, Ph.D.
Martha is a licensed Psychologist with specialization in Child Psychology. She received a master's in Counseling Psychology from Harvard University and a doctorate in Clinical Psychology from NYU. Dr. Vibbert is Director of the SPARK Center, is Assistant Professor of Psychiatry and Pediatrics at BU School of Medicine and Associate Faculty at BU's Center for Global Health and Development. She is Co-Chair of the World Forum's Working Group on Early Child Development and HIV/AIDS, and founding Director of Universal Baby, a global, video and mobile technology intervention to support parenting for early brain development within diverse communities and cultures. Her interests include the impact of HIV and other chronic diseases on early neurodevelopment and childhood resilience; developmentally-informed disclosure of diagnoses and proactive health literacy interventions; and community-based integration of healthcare and education for young children living in high adversity settings. Dr. Vibbert is engaged in projects in Zambia, Uganda, and Peru. She is of mixed European descent.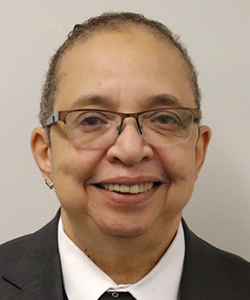 Seminar Leader / Core Faculty, Shani Dowd, LHD (hc)
Shani is a licensed Social Worker who is African-American. She is Director of the Culture InSight at the Harvard Pilgrim Healthcare Foundation. She is a popular and frequent presenter in continuing education programs nationwide dealing with the provision of culturally sensitive and appropriate mental health services. Ms. Dowd has been an instructor and supervisor in CMTP for more than thirty years and currently teaches the seminar in Design and Delivery of Culturally-Appropriate Mental Health Services. She is a member of the Board of Trustees at the Massachusetts School of Professional Psychology.
Seminar Leader / Core Faculty, Robyn Glover, Ph.D
Robyn is a licensed Psychologist specializing in neuropsychological and educational assessment of children, adolescents, and young adults. She received her doctoral degree in Clinical Psychology from Fordham University. Dr. Glover completed her pre- and post-doctoral training in the Department of Psychiatry at Massachusetts General Hospital, Boston. Throughout her career, she has worked in multiple settings (e.g., public schools, independent schools, hospitals) in a variety of roles (e.g., as psychologist, teacher, and special education consultant). This experience gives her a unique and multi-faceted perspective on how best to meet the needs of the children and adolescents in her care. Dr. Glover is currently working in private practice in Cambridge, MA, conducting assessments for students with symptoms of learning disabilities, developmental disorders (e.g., autism spectrum disorders), psychological disorders, and neuropsychological deficits (e.g., ADHD). Additionally, Dr. Glover serves as a consultant for the Educational Records Bureau (ERB), working to enhance and expand their product offerings in the Boston area.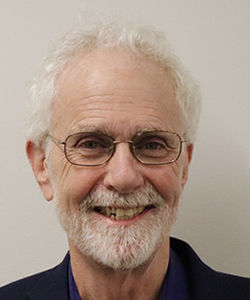 Seminar Leader / Core Faculty, David Trimble, Ph.D.
David is a licensed Psychologist and family therapist whose work focuses on the interplay of culture, social class, and gender in family life within a social justice framework. His interest in multiple system intervention includes the problems that develop between school, student, and family around learning disabilities. He teaches the Multicultural Family Systems Seminar. Dr. Trimble received his doctorate in Clinical Psychology from Harvard University's Department of Psychology and Social Relations. He is a member of the American Family Therapy Academy. He has been affiliated with CMTP since its beginning in 1972. Dr. Trimble is of Scots/Irish-American and English-American descent and is Jewish.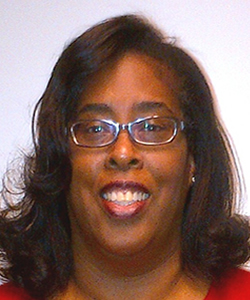 Staff: Office Manager, Sarah McCoy, B.A.
Sarah started her career at Boston Medical Center 20 years ago. She managed the administrative office of the Chief of Surgical Critical Care, Department of Surgery. During this tenure, she also worked for Boston Medflight, Inc., the medical flight rescue program, under the CEO. For four years she managed all the administrative duties of the office of Surgical Oncology, Breast Surgery. Prior to coming to BMC, Ms. McCoy graduated from the University of Massachusetts/Boston with a Bachelor's of Art degree in English. During her senior year at UMB, the Office of Grant and Contract Administration hired her full-time. She edited faculty grant proposals/contracts and was solely responsible for initiating and developing a computerized system for grant and contract preparation, eventually becoming the administrator for pre-award grant and contract functions. After three years in this position, she moved to the College of Nursing to assist the Project Director, of Boston University, on an NIH Training Grant for Critical Care Nursing. She is presently an Inspector for Boston City Hall's Election Department.